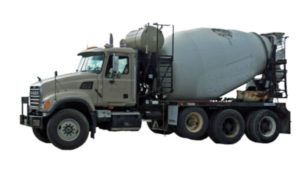 Although we specialize in residential projects, we are fully experienced and qualified to handle commercial projects, both big and small.
We work with all types of masonry - Brick, Concrete, Stone, Exposed Aggregate, and Paver Systems. We also do waterproofing, foundations, and under-pinning.
Request an estimate
We'd be very happy to discuss you needs for your next commercial or residential project.
General Concrete Services
Our crews have supplied residential and commercial concrete services throughout Fairfax County, Virginia since 1991. We understand the importance of providing strong, durable concrete for every project on your to-do list.
We are dedicated to providing top quality solutions and our customer service is second to none.
Waterproofing
Is your property at risk due to flooding or leaks? Water damage can have a long-lasting negative impact. We can help you protect your property with offer reliable, cost-effective waterproofing solutions.
Water damage does more than just impact your property from an aesthetic perspective. It can also cause serious structural damage. Another risk is the buildup of mold inside your structure. This can result in serious health problems down the line. Our goal is to help you avoid the problems associated with water damage by providing thorough waterproofing services.
Foundation Repair
M.Y. Construction can meet your foundation repair needs met quickly and easily. We'll go over your plans to ensure they meet local zoning laws and building codes for your safety and security. Handling the elements that make your project a success is what we do, and we'll keep you in the loop every step of the way.
Retaining Walls
Does your property need some additional structural support? Do you want to improve the appearance of your property's exterior? We offer decorative and functional retaining walls for both residential and commercial clients. No matter the size or setup of your exterior, we'll be happy to construct a retaining wall to best meet your needs.
Concrete Foundations & Footings
Starting a new construction project? Your foundation plays an important role in the process. We will build a strong, durable concrete foundation. We have the tools and skills to provide reliable concrete foundation laying services for both home and commercial structures. No matter the scope of your project, we'll help you get it started on the right foot.